Nab These Super-Pretty Hair + Makeup Looks From New York Bridal Fashion Week
Long story short: I went up to NYC in early October to cover NYBFW beauty for The Bridal Council.
If you'd like to see that recap, click here. I saw so many beautiful, directional looks. And the gowns? So, so maje.
I've just sifted through a mountain of images to edit down to the hair / makeup / style looks I feel are most "Florida-friendly" - and why. Hopefully you - or some other lucky lady in your life who's getting hitched - will find some easy, peasy beauty inspo.
Before I forget, here's the photo credit:
ALL (BEAUTEOUS) IMAGES BY LECCA
Matte cherry lips can stand alone.
In fact, they're perfect for a gown this streamlined + minimal. | Amsale
A simple wrap is stunning.
Say hello to an easy upgrade on stick-straight locks. | Anne Barge
Especially in a flatters-everyone pinky-purple. | Berta
Lowkey braids pair beautifully with "statement" headpieces.
These mega-pearl bands were show-stoppers. | Inbal Dror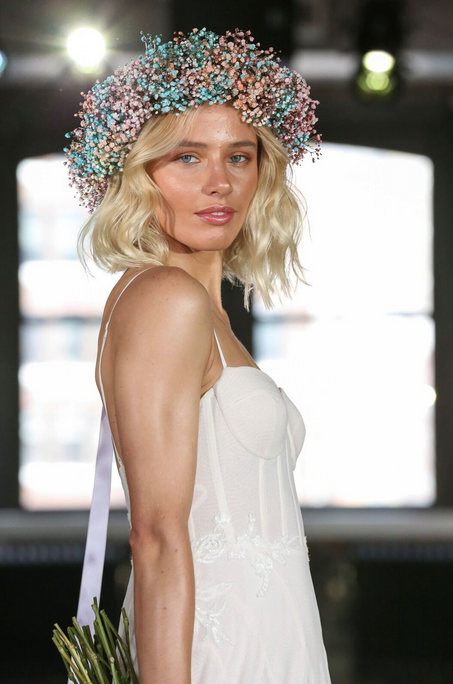 Highlighter is for the bridge of the nose, too.
Just don't go too crazy with it, k? | Watters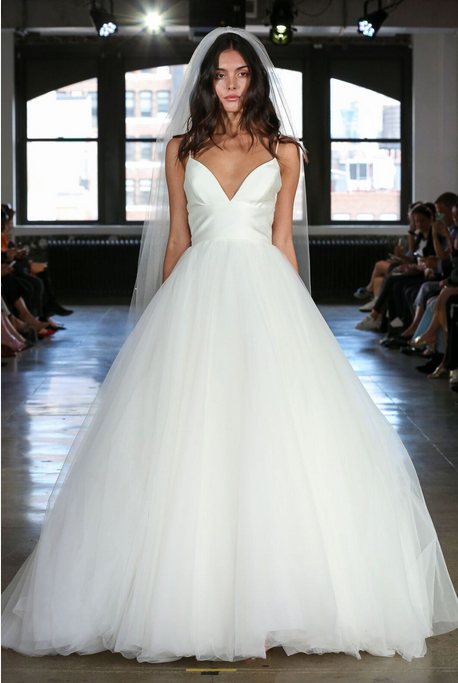 Hair this 'undone' works best with a classic gown.
Also key: Monochrome makeup applied with a light hand. | Watters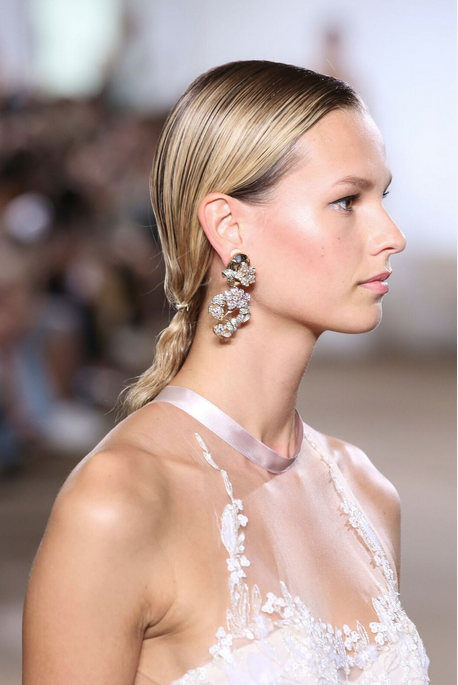 Never discount the power of a rosy pink cheek.
Subtle, but seriously chic. | Ines di Santo